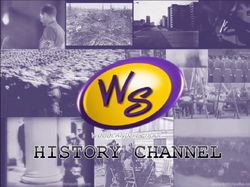 Video Series
Reading FlashBack not your thing? Well we've got you covered! To help you revise in conjunction with your book's and homework's set in class, we've provided a very short introduction into various subjects and studies to help you revise with a short video, starring varied guests every week. To keep the series informative and entertaining, we're asking you to apply to do a voice-over for the videos; if you're interested, please email me at blammin96@hotmail.com or see history in school.
British Depth StudyEdit
1 - The Liberal Reforms 2 - Votes for women 3 -The homefront
Post War World
1. Welcome to post war world 2. Treaty of Versailles 3. Weimar
Community content is available under
CC-BY-SA
unless otherwise noted.